Emilie SCHOLTS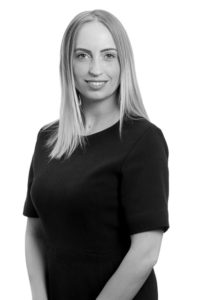 Emilie SCHOLTS was born on August 17, 1990.
Over the course of her studies, she has been able to deepen her knowledge in familial law and criminal law, which are her favorite subjects.
She graduated with distinction from law school at the Université Catholique de Louvain in 2014.
She has been a lawyer at the Brussels bar since October 2014.
She practices family law, criminal law, traffic law, rental law (commercial and primary residence), civil law and commercial law.
She speaks French and English.